Coaching Youth Baseball: Ages 9 to 12
Coach Scott Bradley shows you how to take your kids from the basics to more advanced techniques with these 40 step-by-step videos. Specifically designed for players ages 9 through 12, these videos share how to help your players advance their skills in catching, fielding, hitting, baserunning and pitching. Your purchase also includes access to downloadable training notes and coaching tips for each drill.
Why Choose PlaySportsTV?
Instant, Online Access
Great for Coaches, Parents, & Volunteers
Downloadable training notes & tips
Great Baseball training with Coach Scott Bradley
Over 40 easy-to-follow video demonstrations
Packed with great baseball drills & practice ideas
Insider tips and printable training notes (online only)
Combines the best of books & DVDs
Testimonials
"This looks really great and something coaches can easily use for drills with the younger kids. Your video segments were perfect… quick and to the point."
Coach John Willis
Cranbury-Plainsboro Little League
How it Works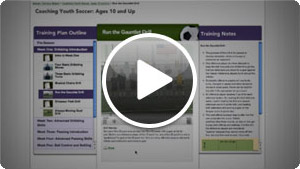 Table of Contents
Pre-Season
Getting Started
Meet Coach Scott Bradley
Meet Coach Jeremy Meccage
Topic 1: Throwing and Catching
Introduction to Throwing and Catching
Basic Throwing Mechanics
How To Grip A Baseball
Basic Catching Drill
Playing A Game Of Catch
Hit The Hat Drill
Topic 2: Fielding
Introduction to Fielding
Routine Ground Balls
Side-To-Side Drill
Ground Ball Drill
Crow Hop and Throw
Wall Ball
Fly Ball Drill
Tennis Racket Drill
Pass Pattern Drill
Topic 3: Hitting
Introduction to Hitting
Swing Mechanics
Pepper Drill
Walk-Up Tee Drill
Front-Toss Drill
Medicine Ball Drill
Soft-Toss Drill
Topic 4: Baserunning
Introduction to Baserunning
Running Through First Base
Angle Towards Second Base
Jumps Off First (No Leads)
Leading Off
Run-Down Drill
Topic 5: Pitching
Introduction to Pitching
The L Drill
Balance and Rhythm Drill
Stride Line Drill
Chair Drill
Towel Drill
Reverse Mound Drill
Wall Drill
Coaching Tips and Advice
Prepare For Practice
Sportsmanship From Dugout
Don't Over Coach
Ending Practices
Hydration
Don't Punish Players
Homework
Don't Embarrass Players
Dealing With Parents
Dealing With Umpires
About the Coach

Scott Bradley spent nine seasons as a catcher in the major leagues with the Yankees, White Sox, Mariners and Reds. Scott became the head coach of the Princeton University baseball team in 1997. Nine of his former players played professional baseball in the 2008 season.
Perfect for Teams and Leagues
Meets Little League coaching clinic participation requirement
Provides consistent training for all parents, coaches and volunteers